Life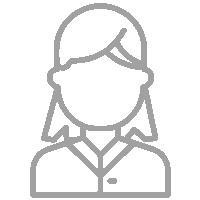 Motivated by Angelicamarie. 'smile'.
Hello world.
I can't wax lyricallike many.
After Sue 21/10/18 croaked, died, past, left or whatever your choice of
terminology suits you..

Some here may or may not know, I built her coffin, picked Sue up
from the mortuary then took her to the crem, Sues son and 3 mates
helped to help carry her in and placed Sue on the catafalque.
No service, we had decided long before.
Sues son and we went for a few beers after, about 10am at a pub
who opened for me, Nicola was working for me that day.
Anyway, the day didn't work out my way.
I'd spent all night making Sues coffin look good, I made a stupid
mistake by using a toluene based wax in an enclosed, warm enviroment,
I was found on the steps to my gaff about 1pm later the day of Sues funeral.
It took 3 days before my breathing became ok lol.
Digression ..
Since Sues demise life has been and is crap, the amount of her clothing
et.c paper work, photo's to clear out was a lot but many trips down memory
lane, that was so so hard..
I'm very sure many on here know this, not many talk though, I can understand.
I'm not sure what the future holds for me, at
this point I really don't overly care, but shortly I'm moving to the
east coast of yorkshire and watch the sea while practising building
sandcastles.
Seems like a good place to start to me, a dog maybe.We concluded aliens abducted our
last one, pic.
So, I want to appologise. To some I already have, for maybe being
a bit 'curt' too sharp or grumpy to some and maybe not listening loud
enough.
I've had a low tolerance level for a while, but I still try to
help anyone, even though being nice tends to come back and bite my
ass, too many perceivenice as a weakness.
Often the ignorance of people annoys me, as I'm sure it does many, just a
thank you for taking your time to reply would be nice.
Yap Yap Yadda Yadda
Angelicamarie, in your recent post to me it ended in 'smile'.
I'm not sure how to post pics on here but..
One of my drivers, Nicola, holds down three jobs, inc me, she
is 31yr old single mother of two 8/5yr old lads.
I employed her before Sue left and if anyone has given me a
reason to be here it's Nicola, I so wish she was my daughter.
So before I move I've treated her to flying lessons, I wasn't sure
if she would like it, she loves it.
My point now. Sometimes if you can give someone a chance then why the hell not.
Nicolas Smile was radiant, until she 'departs' she will never
forget this journey in her life.
What price a smile
Best wishes folk
steve
Comments: