Cheese, Dairy And Red Meats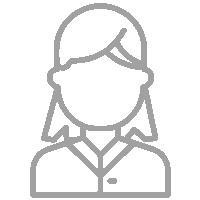 I have done alot of research into why a lot of us have chrons and colitis.
After doing my research, I found out the following.
From us being a baby to now, we had some kind of dairy. The dairy such as milk or cheese is hard to digest. It creates a layer and attaches to the thin membrane skin tissue which is the first layer of the wall on the colon. The bad bacteria attacks the skin tissue and the body then defends. Most people with chrons and colitis have a higher immune system which then causes many other issues such as cancerous cells, tumors, ulcers, itchy eyes and runny nose during allergys or just a simple Allergic reaction to an injection.
Our bodies have a genetic gene which we cary which is triggered and having this string immune system, it does not help. Majority of people who do have strong immune system is ones who was breast fed.
After the skin is damaged by the dairy bacteria, the red meats we eat carry cancerous cells and blood which then goes into out body. Our bodies cannot stand the amount of bacteria in red meats. Our bodies will attempt to attack and cause more problems in the gut and stomach.
Then this will cause not only constipation but swell of the gut. Cancerous cells grow in acidic bodies not alkaline blood stream.
So what is my cure or what I recommend:
Don't eat dairy, don't eat red meats, only take the immune system replacement injection if you feel you need it. As this will replace and reduce the immune system which does help but it does have it flaws.
Use less acidic foods. They only going to feed your ulcers.
Use as much vitamin Cs and bs. Intake vegetarian protein options. Drink coconut milk not soya, and no animal milk.
Exercise regularly but don't over do it.
Comments: