The Count Of San Francisco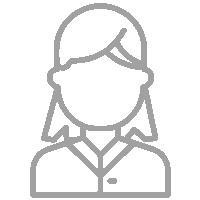 See how I did that ?? ....Monte Cristo LOL ...I know , you got it ! ☘
Absolutely True Story !!! No Shit !!
I was on the roof of the 3 storey Victorian in San Francisco . I was working with my Brother installing new gutters so we had a four floor scaffold at the front of the house .
The one day I had no þpe of camera with me although I always have some type of camera in my pocket . We were having some lunch sitting on the very top planks , 4 floors up I heard a police siren , the WhoopWhoop that the Fire Dept uses on their ambulance . I craned my neck to see if there was any smoke ( fire is devsastating in SF . Cheek to cheek Redwood houses burn to dust in minutes ) ....no smoke , no fire . Sippong my Gatorade I see an extraordinary vision right out of a Texas Chainsaw Massacre sequel !!! No blood , thankfully !!
As I stare intently I see a guy running up the steep South end of Fillmore Street , just up the hill from the famous " Fillmore Theatre" , a venue for all the best 60s Hippie Rockers but I digress !!
A guy in maybe his 40s is running towards us , up the hill and behind him he is trailing about ten feet of heavy chain . I notice that his hands are tied / handcuffed , behind his back !! . No , not an escaping prisoner , not escaping from the Police at least !! How did I know ?? Well he had been a prisoner of someone !!?? Not the Police ? It was quite obvious . He was earing a cute pair of lovely bright pink Panties , maybe a thong and nothing else . His hairy legs and his boney knees didn't help the look ! The vehicle chasing him was a Fire Dept Ambulance as I had thought .
The Ambulance crew were hitting their WhoopWhoop every few seconds to get him to stop . What really put the weirdness ice cream on the really weird cake was the leather mask . In that world where zippered leather masks are in demand I believe it's called a " Gimp Mask " ....( see " Pulp Fiction " basement of sports store ) .
Myself and my Brother were frozen in place just staring , as if there was a One sided Tennis game going on !!
As we stood up we watched him crest the hill , still running with the thick chain jingling along the street as he shook his head to tell them NO !! ...vehemently . The WhoopWhoop of the Ambulance echoed through the hot , 80 degree streets of The Fillmore District as we had the best of San Francisco's street entertainment / Cinema verite !! No hidden cameras , just really funny reality . 🤯🤡😱
There is a second part ....short .
Just close your eyes and let that image sink in !!! LOL
Eamon ☘
Comments: