It Was Th... .is Big !! A True Whopper !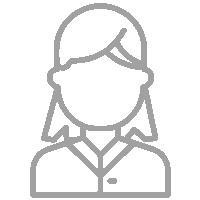 For the Vegans and saviors of the Planet 🙂 out there , I love ya but I have a utilitarian view about fishing and using animals for meat . We have evolved into Omnivores , we will eat almost anything we can get into our belly !! ...from HoneyBaked Ants to Ostriches and everything in between ....for a reason . I actually think that catch and release is worse , it tortures the poor fish fo no good reason except Fun for the fishetman . If I put a fish through that it will be because I want Fish for dinner !! Some say ....as they do ...that fish don't feel pain , that's a pretty silly proposition . That was said about babies being circumcisedc without pain meds .
Ever since I left here a long time ago there was a memory I always cherished . In the Summer when we were free to roam the countryside , the river Moy , Lough Conn and the huge flat beach a few miles away . One of my fondest memories is fishing in a warm rain . In Ireland they call it " a Soft Day " . Thick , dark , puffy clouds hovering overhead , never seeming to move , threatening rain , as usual ! My Mom would say it felt very " Heavy" , just Humidity which is 98% usually , winter and summer .
Going down the Estuary you could catch Salmon , Sea Trout and Flatfish / Fluke . The seaweed grows in the river even 7 miles upstream and some saltwater fish come up the river to visit . River Otters and some really cute looking Spotted Harbor Seals , little round fat ones . The River Otters follow the fish upstream and dig burrows along the riverbank to raise their young . I've seen Mink and Ferrets swimming in the river and catching fish . They hide very well so we so patience is required or maybe just luck ! There is a spot where there is a large flat area of Limestone with water channels which tend to slow the fish down . The Salmon do not eat once they enter the Estuary and the only bait that they cannot resist is Shrimp . Using Shrimp is illegal in the river for this reason ....gotta give the poor Salmon a chance ! ! At the mouth of the Estuary we used to pick Cockles and Mussels ( Alive , alive Ooooo) Razor Clams and the odd crab . I still ho to pick Mussels and Cockles in the Estuary as well as edible seaweed called Sea Lettuce and Dillisk . I use the seaweed in soups and with noodles for the salty ocean taste.
The flat Limestone shelf rises just as the River exits the town and about a half hour walk from my house . At this spot we could walk out into the middle of the river , about 200 feet wide . Right in the middle was the best spot . We could see the fish swimming up the channels but as I mentioned , the Salmon don 't really feed at this point . You catch them by pissing them off or making them curious . You just have to hope Salmon sees your Lure as a threat and attacks or just an interesting thing to bite . I often caught very big Fluke at this shelf in the past and a few Salmon .
I was there with my older Brother on a warm , misty , soft day with just a little rain , as always . The water in the pools and shallow rivulets was smooth and we could see the tails flicking the water as they crossed the shallows . Just because you can see them right in front of you it doesn't guarantee a catch, in fact most of the time they slipped away .
The catch that day was a whole different experience for us . As I hunkered down on a rock in the middle of the river the plop plop of the raindrops surrounded me . The concentric circles that blossomed in the areas of still water with the impact of each raindrop were mesmerizing , very Zen lol .
As I daydreamed and smiled about New York and how the next few years would go and worried about the summer exams I just completed there was a shout and then a scream from my Brother . I blinked my eyes and there was this big white belly of something big on the line as it tried to leap out of the water . It flopped back into the water and found a deep flow of water to turn around and make a quick exit . It was on my line but we were both shouting .." what the hell was that ? " as we scanned the water assuming that it got away . As we stood there we speculated about what it was we had just caught I heard a splash and spun around . I had left down my fishing rod and noticed that it was sliding over the rock towards the water as another splash threw water in the air . My Brother jumped for the line and I jumped for the fishing rod . As I lifted the rod and he pulled the line the fish flopped up and back down , disappearing in an instant .
It was big , heavy and very flat so we figured we had a Fluke or a big Plaice a nice big one !! We did as we had learned from past experience and took our time , slowly reeling and allowing the fish to stay calm and not break the line . . As it slowly got closer we slowed down even more , holding our breath wondering what it was flopping at the end of my line .
Finally the fish flopped halfway onto a rock and we could finally see it in all it's glory . It was a large Halibut and as we pulled he got very angry at his predicament and would not give up . We got the monster into shallow water and dragged him over to the grassy bank . I can smell the rain and see those raindrops when I think of that fish !!
So we are are about a half hour from home with this monster wondering about the best way to tackle our prize catch . As we draged him up the bank he was flopping all over the place still hoping for an escape plan . Nobody had cars and it they did have one a big smelly fish in their trunk would not be in the cards . We walked all the way .
This was the biggest fish I had ever seen !! I won't give dimensions except that it took both of us to pick him up !! The fish had a thick belly , much thicker than a Fluke or a Plaice and different type of wings . We were informed by my other Brother that it was indeed a Halibut that had wandered off course .
To get home we had to walk through the middle of town and we were so excited that we , two little Dudes who hadn't " served their time " standing out in the rain and cold had bagged this monster ...and in the river , almost in the middle of the town !! ( by Irish measurement !! Lol ) . We found a couple of pieces of rope and tied up the Beast for the walk home .
The amazing thing is the poor fish was flopping around the whole way home . It was hilarious walking by the fishermen as they cast their lines over the bridges . All these glaring eyes followed us all the way , lots of high fives and big grins along the way as we struggled to hold onto the Halibut .
The really funny bit was when we finally opened the front door and walked in .
" Oh my God and his holy blessed Mother !!! " my Mom freaked out .
" My God , where did you get THAT and What is It ?? " my Mom blurted out . My Mom absolutely Hated fish but she was such a great Mom she forced herself to endure the fishy smell she hated , just for us !! The fish was still very much alive as we walked in the door and brought it to the only place it would fit into , the bathtub !! So off we go and deposit our flopping catch into the bathtub .
" What now ?? " I said . " We have to kill it " my Brother said .
" You caught it so you have to kill it " he said .
" We both caught it and I did the hard bit , he was on my rod so You have to kill him !!"
As we had this little chat the tub was filling up.and the fish was looking a bit happier ...for now !! 😈 As it was swimming around appearing not to be bothered by the fresh water ( which never ocurred to us !! ) . My Mom heard us debating and looked into the bathroom and declared .
" I hope you felllas don't think that I'm going to kill that thing !!! ...you caught it , you clean it and I'll cook it " . It was such a beautiful creature that nobody wanted to kill it !!
Fair enough we both said and stood there staring at the monster fish swimming in the bathtub . I didn't have the heart to kill the poor thing , same with my Brother . We just sat there a while watching how it moved it's big wings , which were curved up a bit on the cramped space inside of the tub . Eventually we went off to bed and of course in the morning the fish was on his last legs . He died from " Misadventure" ..wrong time , wrong place ☘
Finally we got to clean it and got it ready for my Mom . We cut off the inedible bits and called Mom to have a look . She got this huge grin at the size of the thing . We always had white fish on Friday and Sunday , done in a creamy onion sauce ...Yummm , boil the onions until they're soft and almost squishy , milk , flour and pour over baked fish , sooo good . My Mom was grinning about the fact that we had enough really nice fresh white fish for a good few dinners ...fish my Mom didn't have to buy !! My Dad would have been away working and my Mom had to stretch the pennies like a rubberband !!
Hugs and Jelly and Ice Cream all round for the herouc fishermen . I still remembet the expressions on the faces of the " Real" fishermen as we walked up by the river on the way home ....Priceless !!
Eamon ☘☘
Comments: