Posted: Sun Jan 27, 2019 10:27 pm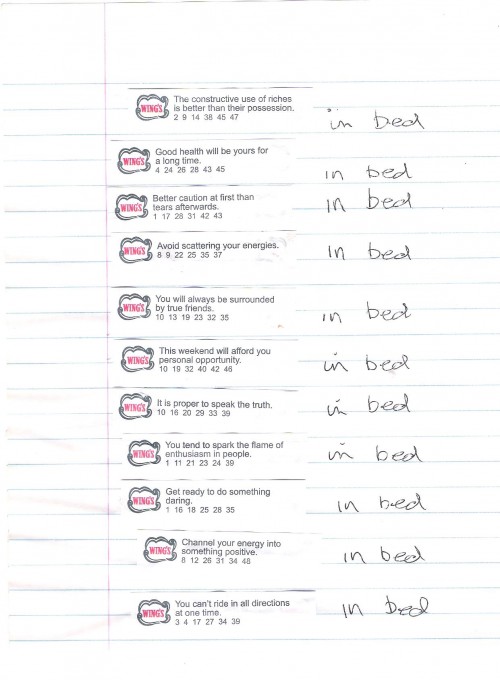 Posted: Sun Jan 27, 2019 11:13 pm
 yea   sounds good 'to me  i won't  have to than.. and veggies  don't  bother   me 
 
Posted: Mon Jan 28, 2019 11:32 am
Hahaha! That is what we used to say at work!in bed to all fortune cookies! 
Pup
Posted: Mon Jan 28, 2019 2:41 pm
On the humourus side, some people have received Chinese cookies that said: "If at first you don't succeed, destroy all evidence that you tried" and "Hard work pay off in future. Laziness pay off now".
Posted: Wed Jan 30, 2019 8:13 pm
That's so funny!! My family grew up doing this with fortune cookies when we went out.  The kids are grown and still do it to this day!
Posted: Thu Jan 31, 2019 10:04 am
can any ofyou with an iliostomy eat chineese food?? i have not tried yet
Posted: Thu Jan 31, 2019 11:29 am
I can but it has to be specific things.  I stay away from Chinese vegtables.  Especially bean sprouts and Spring rolls.  Anything stringey can cause issues for sure.  The key here is to chew very, very well.