My friend and caretaker Rick wants to get out of the house, I do too honestly. 
Taking a medium sized (for me) road trip to Worcester to see the "Woo Sox" AAA baseball game and bundling up since its close to fall in New England. It's a nice one year old ballpark, Polar Park. When I was feeling better in summer of 21, I was able to take my niece to a game and we had a great time!
Easier to get better seats this time, and close to the ballpark is George's Coney Island, Rick will love the coney dogs and lucky for me they make a coney cheeseburger. Then off to the game! 


I thought I wasn't going to get to see any live baseball this year so I'm very excited about the whole thing! Here's a pic from left field last year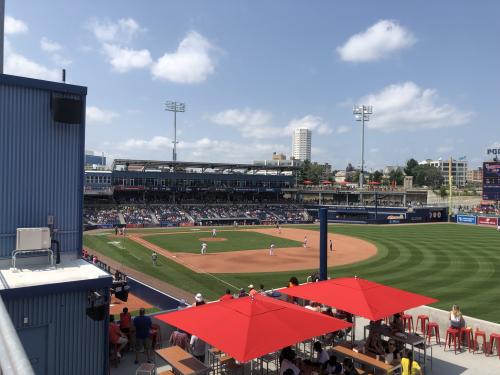 Talk to others with an Ostomy
29,519 members
MeetAnOstoMate is the largest, independent website for people with an ostomy surgery. A vibrant, multi-topic community where people discuss various things, and give each other love and support.