Just before my stumpy arrived I got into wood laser burning and finially after about 4 months getting back into it. I missed it and the little cash flow it occasionally brought.... my 1st piece was yesterday my example is in honor of my parents....please share urs and pics if ya got them...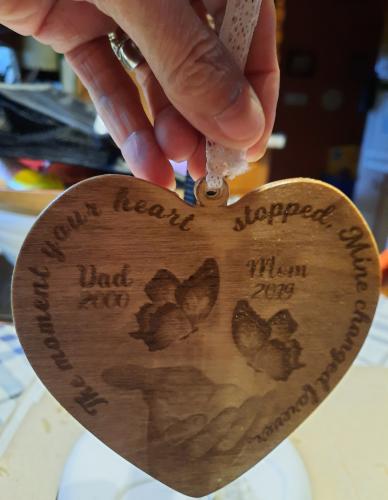 Talk to others with an Ostomy
29,519 members
MeetAnOstoMate is the largest, independent website for people with an ostomy surgery. A vibrant, multi-topic community where people discuss various things, and give each other love and support.