Hi All,
I just joined the premium content today and had my colostomy surgery in 2018. Since then I have changed insurances and thus changed from one brand to another.  The company I am currently buying my supplies from have sent me wrong orders more times than I can count. Many of these supplies have been piling up in my closet because the company told me to just donate the supplies or throw them away. I now have acquired a BIG box of unused supplies that don't suit me needs and I can't donate them for the life of me!  If you know of a place that I can contact, please let me know... OR... If you are in need of any of the following, I would be happy to send them to you! I just want them to be used.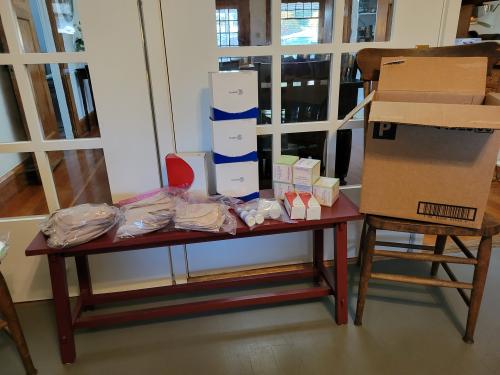 I have:
3 boxes of Convatec flanges: Ref # 421458 ( 10 flanges per box)
6 boxes of SafenSimple  skin barrier film wipes
1 box Hollister New Image 2 piece Convex barrier #14905 (5 pieces per box)
2  quart size Ziploc baggies of pouches that fit the Hollister barriers mentioned above. These have never been used but I took them out of the boxes
because I was running out of room in my closet!
2 boxes adapt Stoma Powder   
I hope these can go to someone who can use them!!! Have a wonderful Thanksgiving this next week!                                                                                       
Talk to others with an Ostomy
29,588 members
MeetAnOstoMate is the largest, independent website for people with an ostomy surgery. A vibrant, multi-topic community where people discuss various things, and give each other love and support.