Looking for adhesive remover wipes (on Amazon) and thought I would try the Convatec brand.   While scrolling thru I saw the photo of the young lady and child on a beach.  Well I would LOVE to conduct a poll and see how many people run around in public with their bag out flopping unsecure in the breeze.  I am confused.  This young lady may or may not be an ostomate. If she is an ostomate why agree to such an outrageous and unrealistic pose?  
Second point why so much $$$$.  At $0.86 a piece this seems like a high price.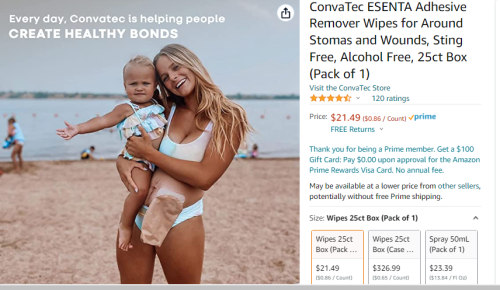 Talk to others with an Ostomy
29,587 members
MeetAnOstoMate is the largest, independent website for people with an ostomy surgery. A vibrant, multi-topic community where people discuss various things, and give each other love and support.