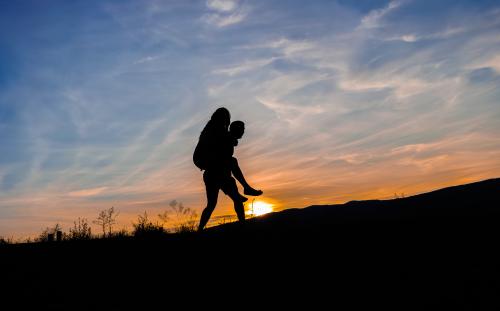 That's me.. :)  8 months out from what I thought was the worst moment of my life. As we all know, going through the trauma before and even after surgery, can be hard to recover from. 
I haven't been on here in a while but figured I'd swing by for an update. 
Since the big day I took a few months off to focus on recovery. I followed the rules, didn't lift anything heavy, and kept a food journal. 
3 months in a I started exploring with new foods, the gym, and even travel. With every small success came confidence. 
Today I'm almost 8 months out and…
I've travelled twice and both trips included many strenuous activities, water sports, and even climbing mountains. (Picture above) lol
I'm about 90% back to my gym routine before surgery. Deadlifting about 175, running, biking, etc. I should mention that I wear a stealth belt night and day, 24:7 since the surgery keeps everything snug and me confident  
the big one… food. I've had just about everything and it all comes out. I spend more time chewing things that need it, but easily digesting foods I eat and chew like before. When I'm very worried or trying something new, I'll usually accompany it with a beer or something. -
I empty my pouch 3 times a day and once at night on average. Mucus output has increased to like once a day. 


Just swinging by for some positivity and good vibes. Hope everyone is well.