Reply by
Mike6952
, on Thu Apr 18, 2019 4:29 am
On that I wear jeans and polo or short sleeve shirts where the shirt can cover the bag but also wear covers which go over the bag and make it look like a bum bag so not great attention is given to what people see. I do wear suits time to time but with the trousers a little loose so the bag can go into them and shirt as you would normally wear... but I think it's what you feel comfortable in. I personally am not really bothered if people sea the bag / cover or not.
Mike
Jpuk, 
I think men and women all do pretty much the same thing. I wear nothing but the clothes I wore prior to surgery! My pouch goes in my underwear and then I wear jeans, shorts, dresses, bathing suits, etc. with no problem. I don't like the thought of a belt and have no need for it or any other specialty products. You can go as far as you want to for security purposes but I have no problems keeping my pouch in place and nobody ever notices the slight bulge there. 
Puppy
Reply by
Mike6952
, on Fri Apr 19, 2019 4:04 pm
Oh I must try the dresses not done that before lol 
Reply by
TXSteve
, on Sat Apr 20, 2019 1:06 pm
When I'm out and about, I generally do more to hide the pouch, and at times, muffle the sounds it can make occasionally as well, lol.
Basically, I fold and turn the pouch sideways, so I can wear a belt with my jeans. I then pull a skin colored wrap over the whole thing to keep everything in place.
If I'm planning to be with friends, or in a potentially quiet environment, like a meeting, lunch, or movie like setting, than I go a step further. I then place one or two neoprene "mufflers" (Stealth Belt - https://www.youtube.com/watch?v=O5P02CIYc2c) over the stoma area to muffle sounds, and then pull the wrap over the whole thing to keep everything in place. It works great!
The minor downsides are... 1) it's a little more hassle when you have to "go" 2) it makes just a little more of a pooch look in my stomach area, and 3) it makes it easier to get a little overheated on a spring or summer day, or if exercising.
Steve
Hahaha Mike, send pictures please! 
Puppy
Hope your Easter was great! Mine was!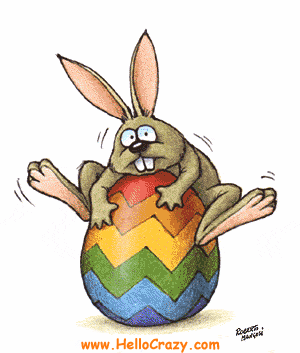 Reply by
xnine
, on Sun May 12, 2019 5:35 am
I ware jeans mostly and use suspenders as a belt would cut my bag in half. I also use a bandeau coverup.
I am a woman and Like Puppy I  wear what I have always wore,   I just tuckmy bag in my underwear,   sometimes I wear a hernia belt  as I have developed 2 hernias.  Parastomal amd umbilical,  but only when out and about and know I will be doing anything strenious..  I am on a weigh restriction of 10 lbs   at home i just wear what I have always worn,  but I do find that  anything  with elastic around the waist is more comfortable.  My stoma is below my waist so I am good.  I say just wear whatever feels good.
AN idea for some ladies! I found this out by accident! I love Certain line of shorts and they are pricey when not on sale so I look in the clearance racks or go shopping when they are buy on, get on half off. It seems no matter what size I am wearing at the time, they are always sold out of my size. The clearance racks and petite sizes are upstairs in Belk and I have to try everything on. Even two of the same size! In doing that, I found that if I wear a petite but get it one size larger, the waste hits lower than on my waste and does not get in the way of my stoma. I am in no way a petite woman. 5'8 and mostly legs. But this works. For those of us who have never been Petite, nice to tell my friends, oh, these are petites! Lol