My Humble Opinion On SEX With An Ostomy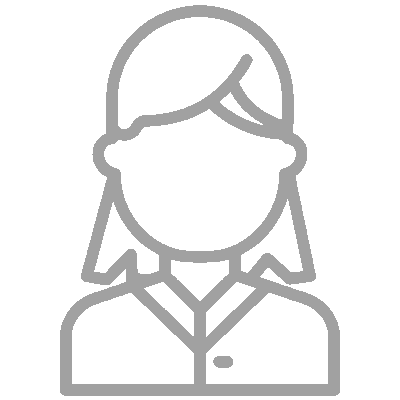 **danceing and singing*** Lets talk about sex babbyyy lets talk about YOU and ME lets talk about sex! hey! lets talk about sex!
Alright SO, a topic I've decided to blog about can be a touchy one, which is- getting intimate with an ostomy. But, everyone does it! Unless you're a monk or.. something. But for the most part- no need to be shy! As some of you already know, my opinions are stated bluntly in all my writing and you are allowed to disagree- but... this is my blog therefore- I will be giving it to you straight- of my humble opinion on the matter.
So, firstly- just to get it out of the way, if you have a reversed ostomy and are self conscious of scars- DONT BE... all you gotta do is give your surgeon a cool nickname like- bear.. shark... dinosaur whatever it may be. Then just tell your partner that you got attacked by a bear/shark/dinosaur and in the process got your colon/rectum/intestines/whatever it is- removed. You arn't lying- cuz you're really talking about your surgeon. They'll think its so cool they'll be practically ripping your clothes off! Okay, but in all seriousness- scars are epic and show that you're a bad ass... dont hide em. And again- in all seriousness- dont feel the need to hide your surgery- you can be honest with your partner- its not as big a deal as it may seem.
Moving onto Ileostomies and colostomies etc. Well, I will give you some steps that I personally would use as ice breakers and to feel less self conscious of the bag. But just point out- in the end if the person loves you for you- they wont mind the bag. I know some of you have commented on how everyone wants "skin to skin" not "bag to skin" but... come on! people have sex with shirts on and shoes and socks or whatever- a bag is not exactly any different.
BUT! here are some steps for you to maybe feel a little more comfortable along with some topics i'll cover.
Firstly- empty the bag, and also try to eat a few marshmellows ahead of time to slow down your digestive system.
If you're a female (or male- if you so choose to do this), a GREAT way to cover up the bag is to wear Lingerie. Personally- im 100% a fan of lingerie. Wanna be a sexy maid?! Go for it! bonus- it covers that pesky ostomy bag right up! For men, wanna be a manly sexual firefighter? The bag could even work as part of your uniform! Try on a few things, or make a outfit at home! Have fun with it.
The next thing you could do- is one of my personal favorites. I ALWAYS like people to embrace their bag and use it as a tool to benefit their life. So. this step is easy, simple and fun! Which is to take a permenant marker and write a sexual message on your bag for your partner. Nothing beats writing "suck my dick" on your ostomy bag for your girlfriend or wife to discover later!
Sex should be fun, so if you want to incorporate stuff like toys, whipcream or whatever- do it! Hey, its your sex life. You gotta enjoy it. Making your sex life interesting and fun will distract you from focusing on your ostomy bag. Get creative- do things you wanna try. I find alot of people arnt fully satisfied with thier sex life because they are to shy to ask thier partner to try new things. Well, time to get outta your comfort zone Gladis!
Games! I love games. I love mixing it up and trying new things- games will help you take your time with foreplay but in it, also get more comfortable with your ostomy. Strip poker, a sex boardgame, strip anything- whatever you do. Take your time with it- and dont start feeling self concsious.
Water sex. Now this one- I will admit- you gotta be careful. Make sure that your bag is secure and wont leak. But at the same time, if you're up at the cottage and in a lake- I wouldnt nessissary rule out going bagless. SO LONG as you're 100% sure you wont get bacteria around your stoma, and Im not a doctor- so definetly check with your own before you go out swimming bagless. But, i mean, if its a lake- you might be able to have fun without a bag (but again- this is my thoughts- i dono if its actually safe or appealing to anyone)- but, water sex is fun, shower sex is fun, bathtub sex. All fun- just make sure you have it secure.
One night stands. Not that im promoting having one night stands- but! if it is a one of those YOLO moments where you find yourself in a one night stand, I wouldnt even worry about the ostomy- you might not ever see the person again, they might be too drunk to notice or- better yet. you might be too drunk to care! Just be safe.
For those of you who are sick to the point of not being able to have sex, and that can be hard on both you and your partner. Dont play the guilt/depression card. You may not to be able to go have passionate wild intimacy, but theres alot of things you can do. Life doesnt stop when you're sick- and trust me, Ive been really sick before. Its a miracle Im alive- so i know how it feels to be weak and not in the mood. Just stay positive and keep your mind open. Think outside the box and discover ways things can get intimate without breaking your physical limits.
The next thing I encourage you to do, is gonna sound super cheesy. But it's to be 100% honest with yourself and self reflect on if you find youself attractive or not. This can be a hard thing to do because we all have days where we dont feel attractive at all- and it doesnt help if you're feeling sick. Now, if you dont find yourself attractive the next step is to make a plan to change that. You control the way you look- no excuses. So, if you dont feel attractive- thats bound to affect your sex life. Go out, get a new cool modern haircut, update your wardrobe, dedicate yourself to going to a gym or working out if you wanna get more in shape. In the end- dont just sit there and feel sorry for yourself- go out and do something about it. For those who already feel mostly comfortable in their own skin- continue to just check in on how you feel about your apperance. I know I consider myself a confident individual but we ALL have our moments- any gender, any age, at any time we can feel not our best.
OKAY! well- thats my humble opinion, If i think of anything else I'll definetly add it. But for now- all i can say is- be safe, have fun, and dont be afraid of having sex with an ostomy. Dont fear it! Embrace it! If you have any questions or comments- you know what to do! - comment below!
Be kind to one another! -Cinderella.
Comments: