Strange Brew / A Mummy A Day Keeps The Doctor Away 😱😱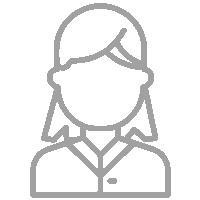 Jusr one of those random bits of info ( Not Fake Info !!) that has stuck inside my sick Brain !!
In 16th and 17th Royal Courts and Cathedrals of Europe it was very common ( if you could afford it , like pure Crystal Coke in more recent years !! 😈🤯 ) to grind up Mummies ( No Ladies , Not Those Mummies !! ...the dead ones !! 😈 ) and include the Mummy Powder with your Afternoon Tea , sprinkled with the sugar .
Ground up Human Skull with Alcohol was a familiar cocktail for the Royalty and Gentry of Europe & King of England around the 16th and 17th Centuries .
Makes you appeeciate our current medical syatems , no matter how bad you think it is . !!
You still have to give the Docs of ancient China a round of applause . The oldest Trephanation where the person survived the surgery took place Three Thousand Six Hundred Years ago !!! They figured out that there must be pressure in the skull causing pain so the solution was to Drill a Hole in the skull to let out the " Bad Stuff" or Spirits ...whatever was in there ?? A sharp rock , maybe Obsidian if very lucky was their scalpel to peel the scalp off the area . Then as if lighting a fire with a stick and a string by spinning the stick in a fixed spot the Doc would erode the skull until the trapped fluid or blood sould leak out , lowering the pressure on the Brain .
I find just amazing . That humans so primitive could even concieve of such a thing ! They had no idea what the various internal body parts did so what put it into theit heads that they could do this ?? Or how they thought that this hole in the head could work !!??
Common Sense would make you consider the head to be a source of a pain in your head but if I offered to drill a hole in your head as a solution what would you say ?? ....sure , where's that Razor !!!
The truly sad and Ironic part of this story is that the people who performed this Surgery where the patient lived to tell the tale ( new bone growth over the driilled hole . ) was Uygur People of Western China . These are the people imprisioned in labor camps / Concentration Camps by China right now . Trying to " civilize" the Uygur People and force them to be Chinese . They are Muslim and came under attack after 911 / Trade Center ) and this continues stil . I actually knew most of these facts but having another read I learned even more . In researching I find that one thing leads to another in your search .
It's mind boggling what people earned to do with sticks and sharp rocks !!
Eamon ☘☘l .
Comments: