Great Appreciation For The Members Here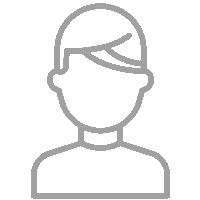 I just want to say thank you, thank you, thank you to all of the numbers that have responded to my emergency need for colostomy bags. You have been a blessing in disguise for me as I got nearer and nearer to having no bags at all because of the cluster crap that is happening with my insurance and my medical supply company. You have taken the stress and the weight off of my shoulders for helping me be able to get by a long enough until I can get my supplies going again because of that stupid changes in the medical insurance laws that have just taken effect. I have been using the same medical company for over 10 years and now had to find somebody new because they were no longer in network and that change from going from someone I trusted which was Byram healthcare to I totally new company that had no idea what I needed or any idea of how to get things going has really caused me so much stress but now things are starting to look up because of the members here that have stepped forward and to help me. Thank you so much again in the bottom of my heart for everything that you guys have done.
for those of you that want to ask any question about complications from having a permanent stoma, two things about having what you can eat what you can't eat, to questions about nutrition and vitamin deficiencies. Please feel free you message me because I have had mine for 10 years due to having anal cancer, I've had five hernia surgeries because of having the stoma, and I have had my stoma moved to three different locations because of the complications that a stoma can cause for people that have a very active life. So besides losing everything that I stumbled would be attached to in the nether regions of the body, I have also have had to have a total of 256 in of my colon removed. Because I've had so much of my stomach removed I have learned so much about what does digest what doesn't digest and what your body doesn't get from certain foods because it doesn't have parts of the body that needs to pull those nutrients from the food you eat. so please feel free to message me if you have any questions that I might be able to answer that again God bless the members on here for everything that they have done for me today and yesterday.
See all blogs by autox200
Comments: