Epilogue ...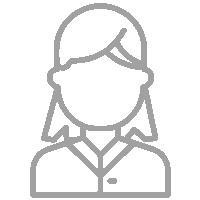 This is simply a personal observation on how history can haunt us in many ways and how our current lives , in general , have been molded and guided by events that happened hundreds of years ago . History is Not irrelevant , you can't just shake the machine and start off with a brand new game , history does not work that way .
It occurred to me that all those wars , invasions etc etc are all part of a bigger picture ( NO , not getting religion suddenly !! ). Think of all the scientific discoveries and development in the past few hundred years . There had to be individuals and countries with virtually unlimited resources for all these ďevelopments and inventions to be born as well as a comprehensive educational system . The Steam Engine and all the wonderful inventions fed the Industrial Revolution in Europe and allowed ( European ) society to progress by leaps and bounds . All those beautiful Palaces in England , France , Germany , Russia etc had a huge ost and not only in terms of money
These wonderful and beautiful places , all those inventions that came out of Europe were built on the broken backs, starvation and utter misery of Millions of Peasants . Modern society has been built on these same sad facts . Chinese and other Asian societies thrive on that same peasant labor and misery to provide affordable consumer products to the world . Dictatorships as in the case of The Great Leader in N Korea and many others can hold their country in the vise of edicts and proclamations to guide their country's development. As with the Kings and Royal families of an earlier Europe the modern industrial revolution is built on poverty and 14 hour days of the Sweashop ., The Technological Revolution of today , Phones , computers , cars is more technological in nature than the brute force of the previous Industrial Revolution but this new world has been (once again ) paid for by millions of very badly paid " peasants " in those countries .
Was this wonderful exploration of science and industry dependent upon massive numbers of people being ground down in their daily work and lives ...apparently so . Would the world today be where it is without the suffering and the contribution of the poorest of the poor . Like the Coal Miners dying from Black Lung Disease all over the world . Is that what the world requires ? is their sacrifice a contribution to the eventual betterment of the world as a whole and is it just a sad but necessary feature of the world we live in , apparently it is !!
American Robber Barons climbed the ladder of success over the dead bodies of countless regular people , over the bodies of millions of Native Americans and a form of greed that allowed nothing to get in their way . The " Great Leader" in N Korea once said that he didn't really care about losing a few million people in a Nuclear strike or conventional war . He's quoted saying that they really didn't need all the people anyway , less mouths to feed !!
Is it just human natiure to allow a handful of people to control the world because the end result would benefit everyone , does the end justify the means ?? I would not have had the life experiences I've had in this world without the foregone conclusion that I would emigrate and start a new life in New York . I often wonder what my life would be like if I had married my Sweetie in London , if I took up residence in London ?? Would we have lived a happy-ever-after idyllic life in London ?? Would I have gotten so ill ?? Would I have kids ?? What if I had stayed in Ireland and and built a life here , I do day dream about what would have happened if emigration had Not been the order of the day .
In finishing up I will say that without the historic chain of events which eventually brought me to New York and which allowed me to start a new chapter in my life I would have had a much more boring life !!!
Most important of all is that I might never have found the unconditional true love of my life , Kitty .
Sin e my friends ( That's It in Gaelge / Irish language .
Eamon ☘☘
Comments: