Hi . Any Camera People Out There ?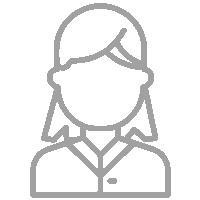 Hi , I have a Canin D20 SLR and I'm looking to upgrade . I was looking at the 5D MK IV or lower in the line . Critics say that with crooping to square off the Sensor image the quality , clarity is not an awful lot better in the much more expensive MK Iv ? .
Also looking at 5D and 6D .
24 megs has to give a much better image . Pixel Density is an important factor . I want the new one for the Video and the Wifi and a more convenient Remote.
Not sure about the Rebel ? The 20D is a real workhorse and very well constructed . My 20D has never let me down and I will keep it . There are good Kit prices on Amazon .
Finding it hard to decide . Mainly between the 5D / 6 D and the MK I or II versions . The 20D always has great reviews and I can attest to it's quality and the quality of the photis it produces . I did see that there is a common defect / problem with the Mirrir in the 5D / 5D MK I , any info on that ? Haven't taken serious pics in a while and trying to step up a bit ...not too much , they're so damn expensive !! But quality counts !!
Thank You , Eamon ☘
Thanks for any tips .
Comments: